The Potato People Exhibition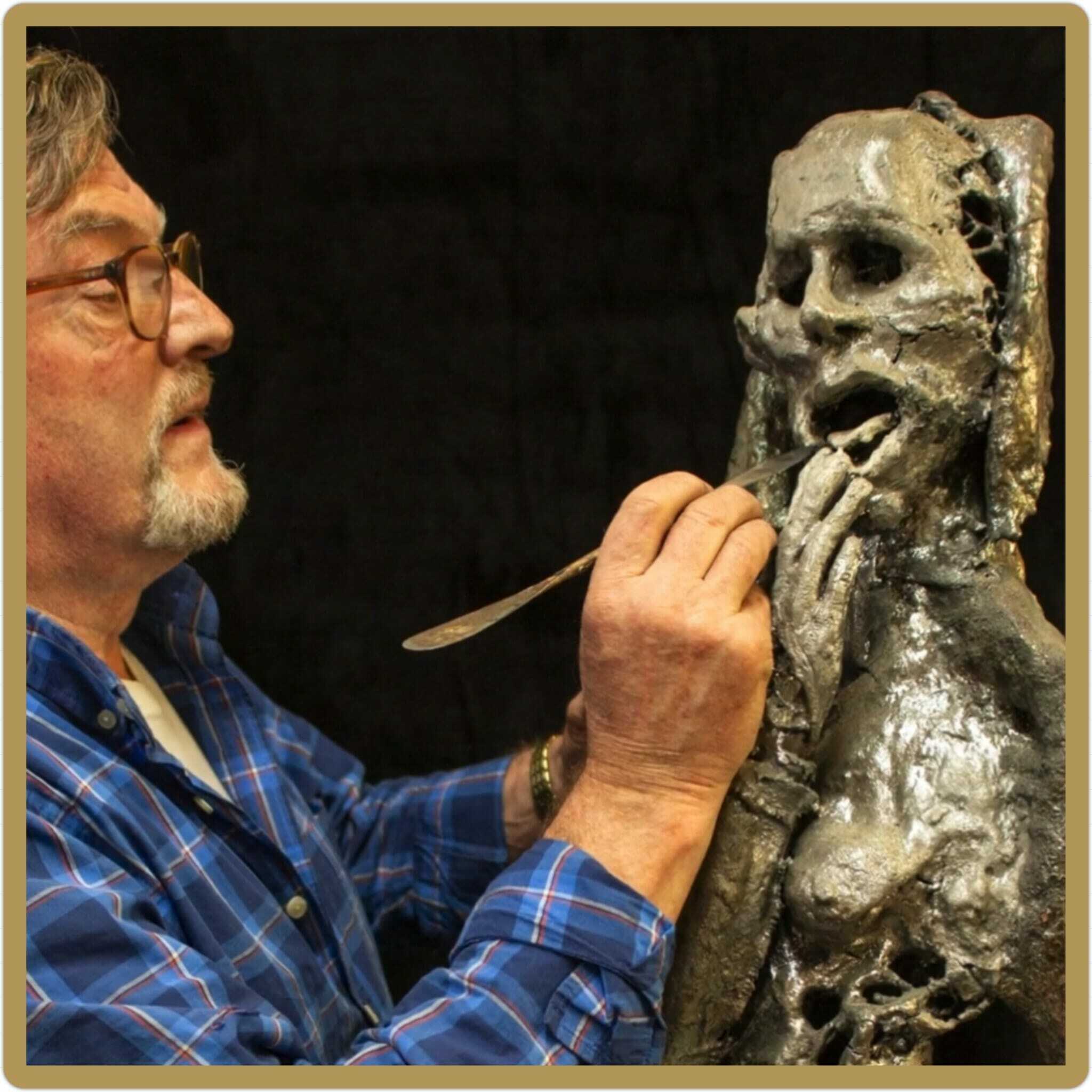 FINAL CHANCE TO SEE THESE REMARKABLE SCULPTURES AT STROKESTOWN PARK – EXHIBITION ENDS THIS SUNDAY AUGUST 27th.
Step into a captivating world of history and art at The National Famine Museum, as we proudly present Joe McCaul's extraordinary sculpture exhibition titled "The Potato People." Located within the magnificent vaulted stables this unique display promises a moving experience like no other.
This thought-provoking show runs between June 28th to August 27th. It is free to Irish Heritage Trust members and all visitors who purchase tickets to our Museum.
"The Potato People" exhibition draws inspiration from poignant accounts of the Irish Famine, particularly the book "The Truth Behind the Famine" by Jerry Mulvihill, copies of which are available at the Strokestown Park shop. This book resonated deeply with Joe and compelled him to find a meaningful way to honor the millions who perished from hunger, disease, and forced emigration during this dark chapter of history.
Through these stories of the Famine, Joe connects us with the individuals whose lives were tragically affected. Joe has given each sculpture a name and background story. This enriching addition enhances the experience, enabling visitors to connect more intimately with the artworks and grasp the historical significance they represent.
Don't miss this extraordinary exhibition this summer, that combines artistry, history, and heartfelt storytelling and join us as we pay homage to the lives lost and the resilience of those who endured An Gorta Mór.
Full events calendar available here.