National Famine Museum/Strokestown Park.
22nd – 25th June 2023
Join us at our annual Famine Summer School for stimulating talks from leading academics, an art exhibition, live drama and film, all exploring the legacy of the Irish Famine of the 1840s.

The Festival begins with a screening of the film 'Black 47' in the company of its director, Lance Daly. (Entry is free to this screening to mark the opening of the summer school)
Speakers at the event will include renowned Famine academics, Mark G. McGowan and Christine Kinealy, Robert G. Kearns, and the Irish Ambassador to Canada, Eamonn McKee.
Other highlights include an exhibition of ceramic sculptures by artist, Joe McCaul and a Great Famine Voices book launch of "Hunger and Hope: The Irish Famine Migration from Strokestown, Roscommon in 1847″ followed by an evening of traditional music for conference attendees.
The event will take place in our Vaulted Stables Event Centre which, together with our newly remodeled Famine Museum and Visitor Centre, was opened in 2022.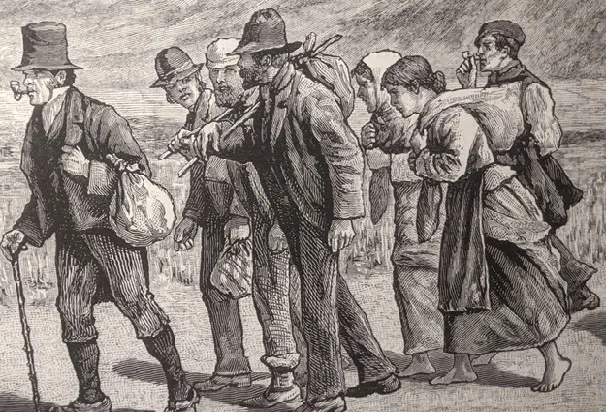 The theme of this year's Summer School is 'Famine Journeys and Trails: Communities, Diaspora, Memory'. It is inspired by the journey taken by Strokestown tenants, who fled Ireland in 1847, as part of their landlord, Denis Mahon's ill-fated, assisted emigration scheme.
Those who survived the journey and started new lives in North America carried the memories of the harrowing walk to Dublin, the weeks at sea in overcrowded 'coffin ships' and the fever sheds at Grosse Île. Their journey is emblematic of all Irish Famine migration.
Their sacrifices are commemorated in memorials, sites, and walking trails, such as the National Famine Way in Ireland, Grosse Île and the Irish Memorial National Historic Site of Canada, and the Black Rock Memorial in Montreal.
Keynote speakers will look at how we commemorate these Famine emigrant journeys and examine ways to link Famine trails in Ireland with those in Britain and North America.
Dr. Eamonn McKee, Ambassador of Ireland to Canada
About the Famine Summer School
The Irish Famine Summer School is an annual international conference that explores the history and impact of An Gorta Mór.
It brings together leading Famine scholars to share their ideas and research and is an opportunity to exhibit work from talented artists and playwrights who have been inspired to create work based on the Famine.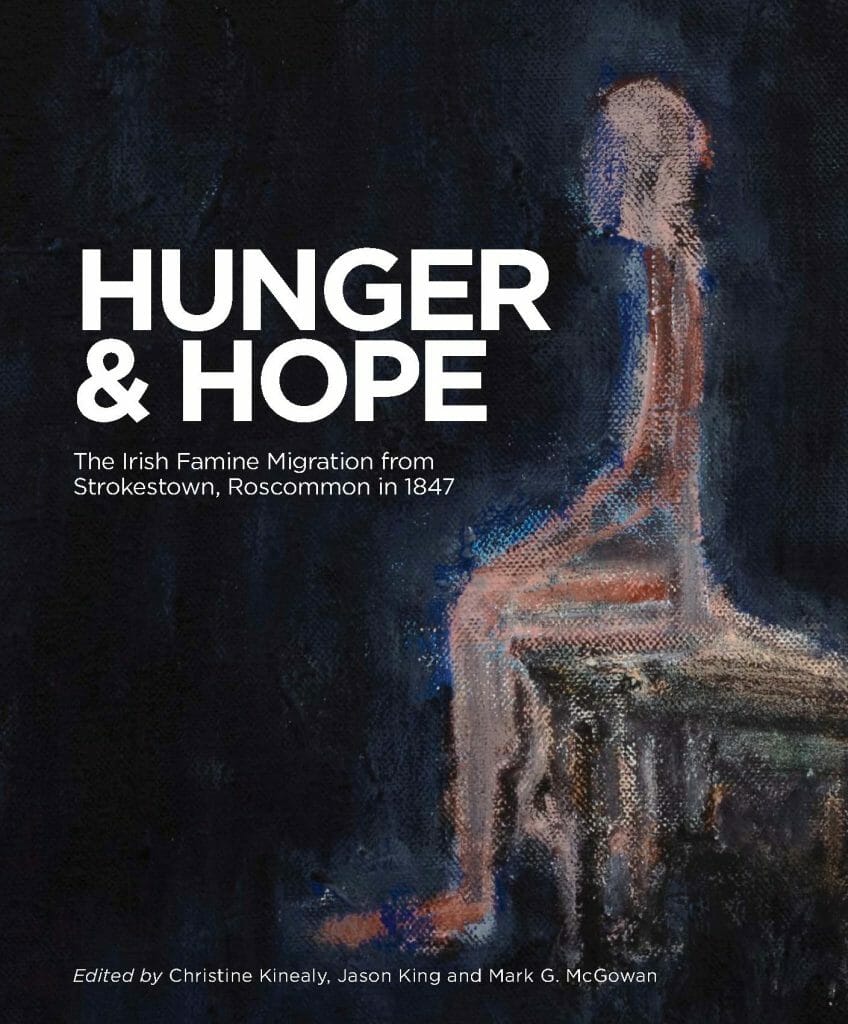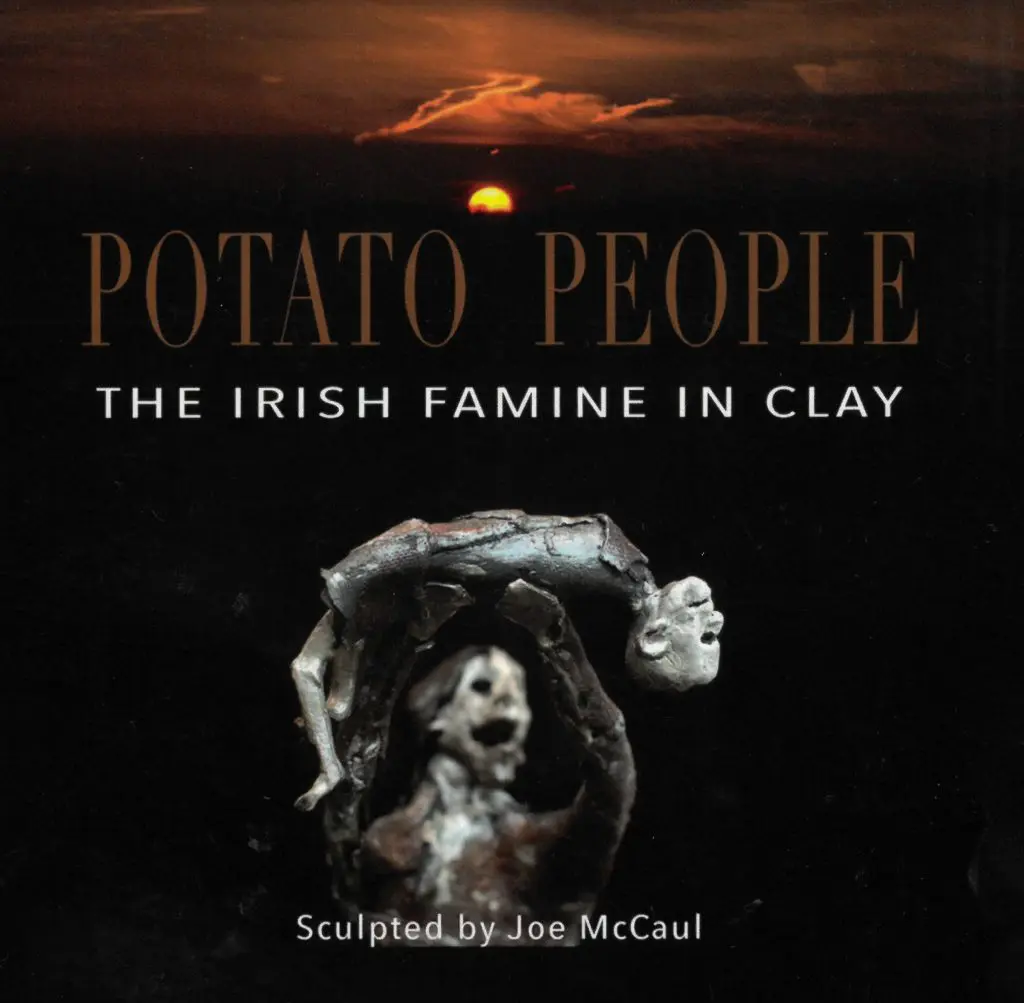 Key Speakers and Contributors to this year's event
Professor Mark G McGowan is a Professor of History and Celtic Studies and Principal Emeritus at St. Michael's College, University of Toronto. He has published extensively on the religious and emigration history of Canada, and the history of the Irish community in Canada.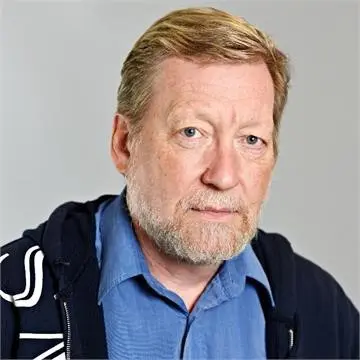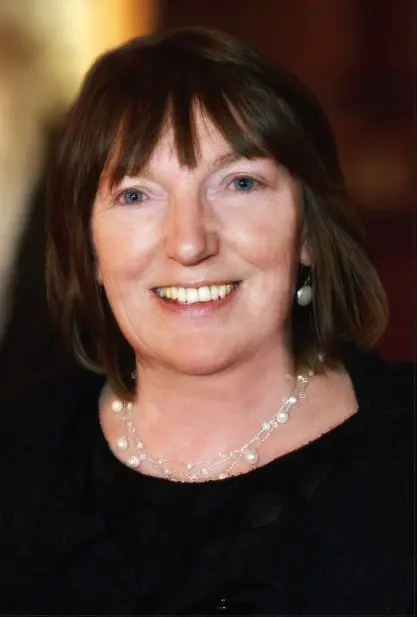 Professor Christine Kinealy is the Director of Ireland's Great Hunger Institute and Professor of History at Quinnipiac University. She has published extensively on the Great Hunger and on the abolition movement in Ireland.
Lance Daly is the Director of the award-winning 2018 film Black '47. Set in Ireland during the Great Famine, the drama follows an Irish Ranger who has been fighting for the British Army abroad, as he abandons his post to reunite with his family.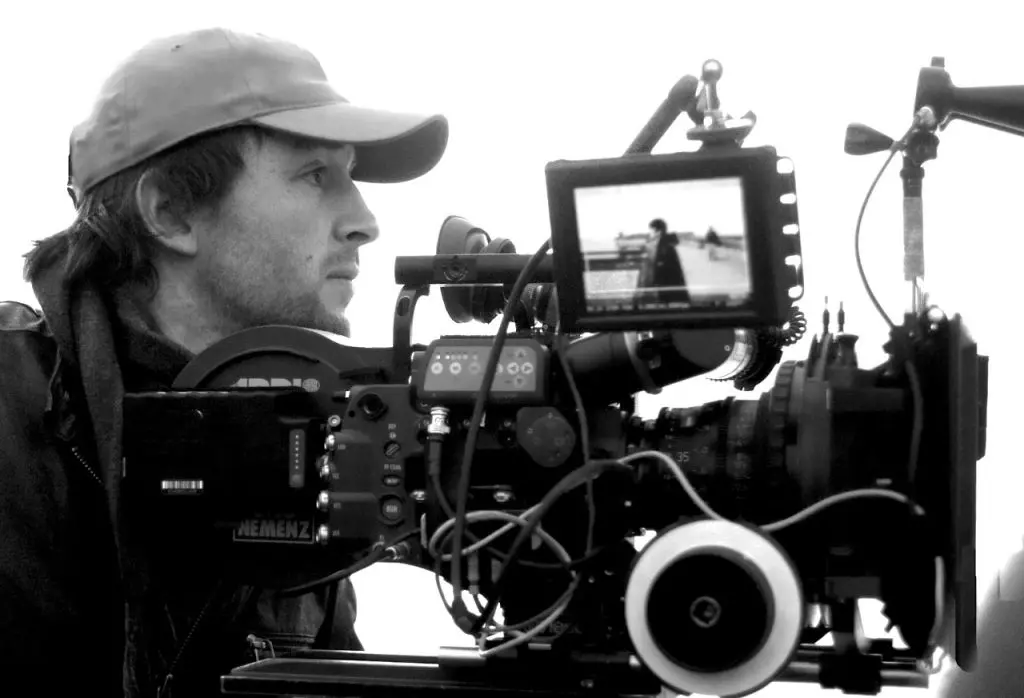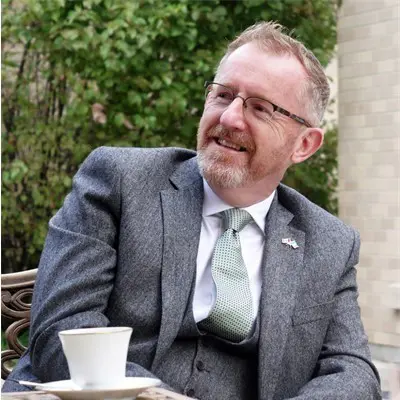 Dr. Eamonn McKee was appointed Ambassador of Ireland to Canada in October 2020. He has a particular interest in the commemoration of Irish Famine emigrants in Canada.
Robert G. Kearns is Chair and Founder of the Canada Ireland Foundation which celebrates and commemorates the story of the Irish in Canada. Its mission is to create and maintain commemorative public spaces such as Ireland Park and Grasett Park in Toronto.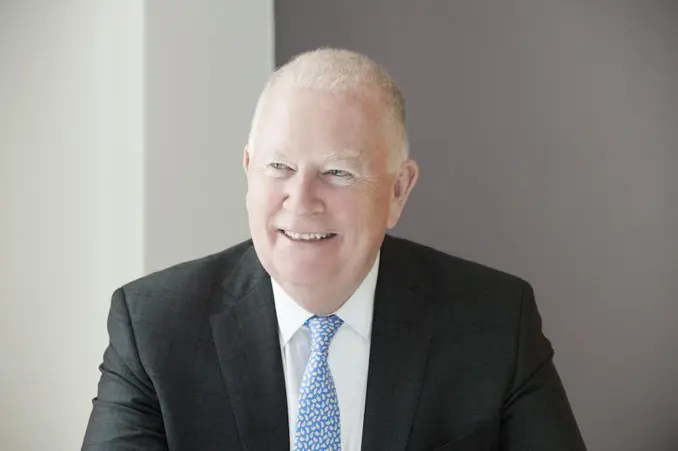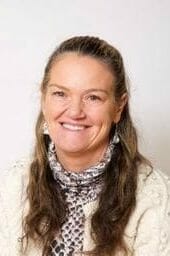 Caroilin Callery is a Director of the Irish Heritage Trust and the Westward Group. She is recognised for her work in establishing the National Famine Way and building connections between the National Famine Museum and international universities and institutions.
Michael McBane is the author of Bytown 1847: Élisabeth Bruyère & the Irish Famine Refugees (2022); John Egan: Pine and Politics in the Ottawa Valley (2018); and "Irish Famine Stories in the Ottawa Valley," Oral History (1996).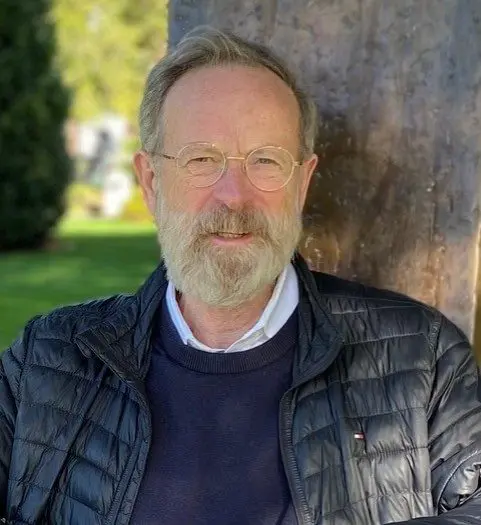 Irish Heritage Trust: Bringing Heritage to Life
"In the Midst of Plenty", a new folk musical set during the Great Hunger, was first performed at the reopening of the new National Famine Museum in 2022. It is about to embark on a nationwide tour.
As part of our weekend program contributors and attendees are encouraged to attend a new production of this work at Roscommon Arts Centre on the evening of Friday 23rd June.
Please note that this is a separately ticketed event and is not included as part of the Summer School ticket.
The 2023 Famine Summer School is held in partnership with Ireland's Great Hunger Institute at Quinnipiac University

The 2023 Famine Summer School is funded in part by Roscommon County Council, Roscommon Tourism, Fáilte Ireland, the Government of Ireland Emigrant Support Programme, and Westward Holdings.