Did you know that pineapples, figs, and plants from far-off places once flourished in Roscommon at Strokestown Park?
Henry Pakenham Mahon (1787-1863), the aristocratic owner of Strokestown Park House, was an avid gardener, and he travelled far and wide to find unusual and rare plants and seeds. Many rare plants were brought to Strokestown from across the world to adorn his Roscommon garden.
There, Strokestown's local gardeners cultivated them so that the Pakenham-Mahons could literally enjoy the fruits of the British Empire!
Pineapples and other exotic fruits were such a sign of power and influence that examples can be found carved as artworks like the pineapple carved into the top of the Gazebo house in the Strokestown Park Gardens.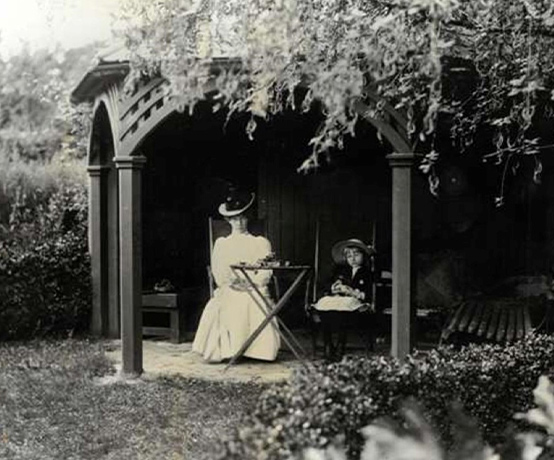 When you visit today, Strokestown's gardens and woodlands are beautiful, natural spaces that offer a welcome to all. But they served, in centuries past, as powerful symbols of the family's connections with colonial power.
The impressive Palladian mansion and the carefully manicured gardens at Strokestown helped to make the coloniser's power part of the landscape.
• They linked the family's authority with a sense of order, beauty, and fruitfulness.
• They hinted that the family's rights over the less ordered lands beyond the Strokestown estate were natural and proper.
• The extensive gardens also helped to keep the messy reality of the family's relationships with the communities beyond the Strokestown estate at what turned out to be a temporary distance.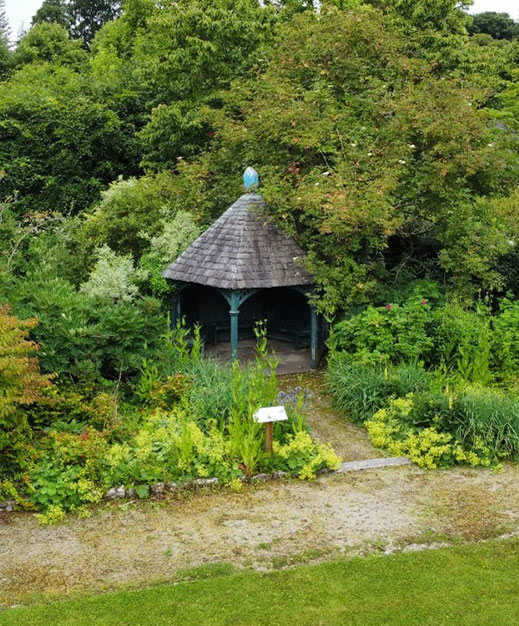 Beyond Strokestown's gardens
Beyond the estate's borders, Strokestown's owners wielded power as landlords over communities that were reliant on them for work and – at times – for survival.
These tensions between landlord and tenants escalated in 1847, when Major Denis Mahon, the owner of Strokestown Park House, was assassinated in nearby Dooherty as he made his way home from a meeting with the Board of Guardians in Roscommon town.
Mahon was the first and most high-profile Irish landlord to be murdered during the Irish Famine. His death became the subject of widespread international attention, and, for a time, the name 'Strokestown' was synonymous with the unfair evictions and emigration which had worsened the famine's effects.
You can learn the story of this pivotal moment in Irish history in Ireland's National Famine Museum, which is housed on the Strokestown estate.
But changes in Strokestown's fortunes since then have shifted power over the gardens back to the people. And that reversal is what makes it possible for you to enjoy strolling through Strokestown's gardens and woodlands!