Archives to Arts
24 September 2022 @ 13:00

-

18:00

Free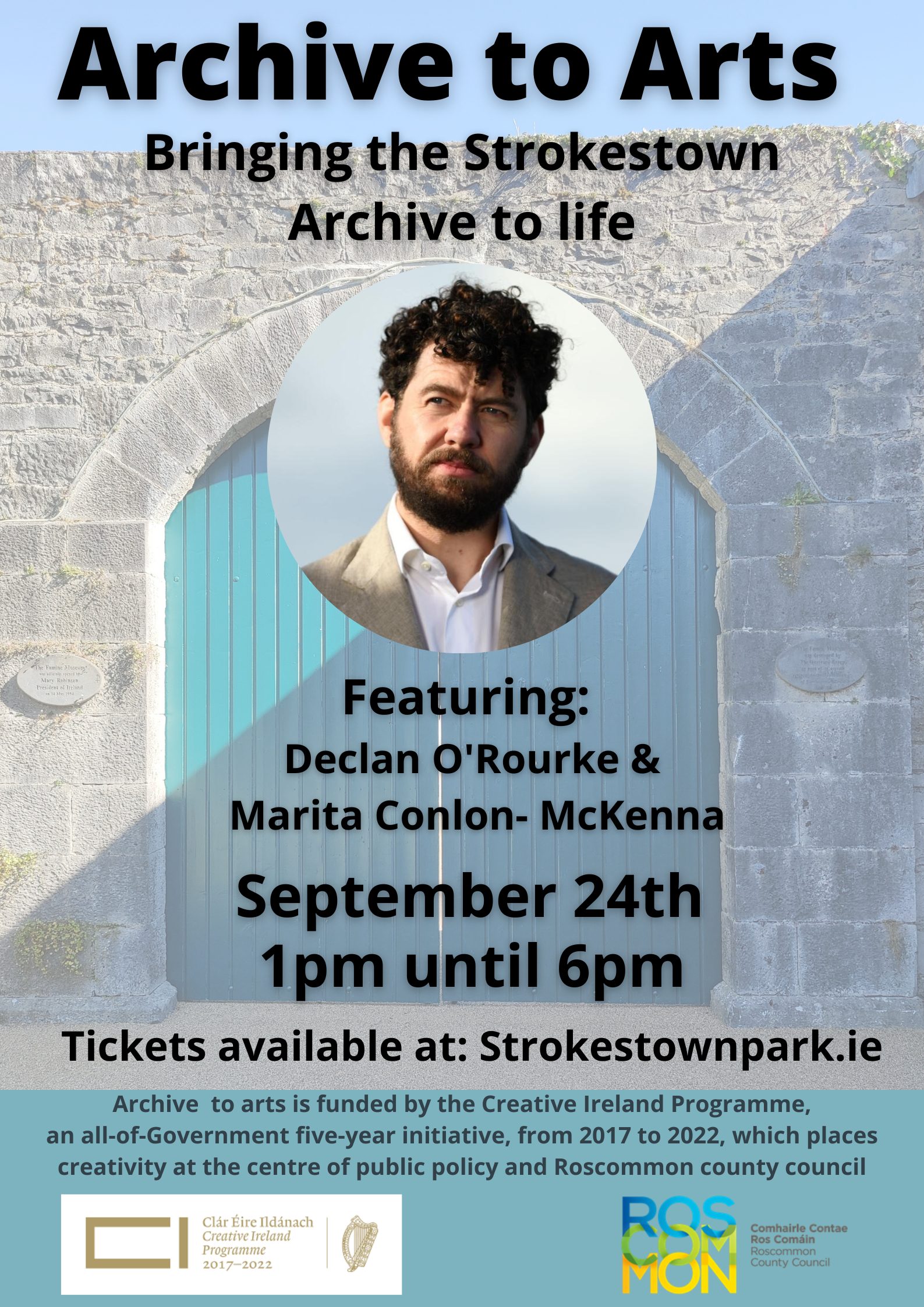 The Archives to Arts event brings internationally renowned artists, authors, and scholars to Strokestown Park on September 24th 2022 for a series of artistic performances and talks to celebrate the opening of the new National Famine Museum as an immersive, state-of-the-art facility.
The main artist will be Declan O'Rourke who will perform songs from his award-winning album Chronicles of Great Irish Famine and read from his debut novel The Pawn Broker's Reward which were both inspired by his archival research into the historical experiences of his ancestors during the Great Hunger.
Professor Kevin Whelan (Director of the Keough-Notre Dame Centre in Dublin) will give a keynote address on the theme of "What Archives Can Never Tell Us").
The acclaimed author Marita Conlon-McKenna will read from her "Shoe Stories" which were shaped by her own research in the Strokestown Archive. Each of these artists and scholars will reflect on how their own creative practices were inspired by archival traces of the Great Hunger that they drew upon to transform familial and local memories into artistic legacies and enduring works.  Come join us as we bring the Strokestown Archives to life.
To book your complimentary place please call 071 9633013, Walk in's also welcome on the day.