Meet the maker at Strokestown Park
Frances Crowe explores the personal landscape of emotion and memory in her tapestries. Recording world events for posterity. Displacement, separation, climate change, and global warming are constant themes in her most recent body of work.
Frances Crowe was born in Waterford and studied Fine art at The National College of Art and Design Dublin, where she discovered the weaving department and fell in love with Tapestry. She moved to Roscommon in 1980 and opened Grange Studio. She worked as an art teacher for many years while still maintaining her artistic practice.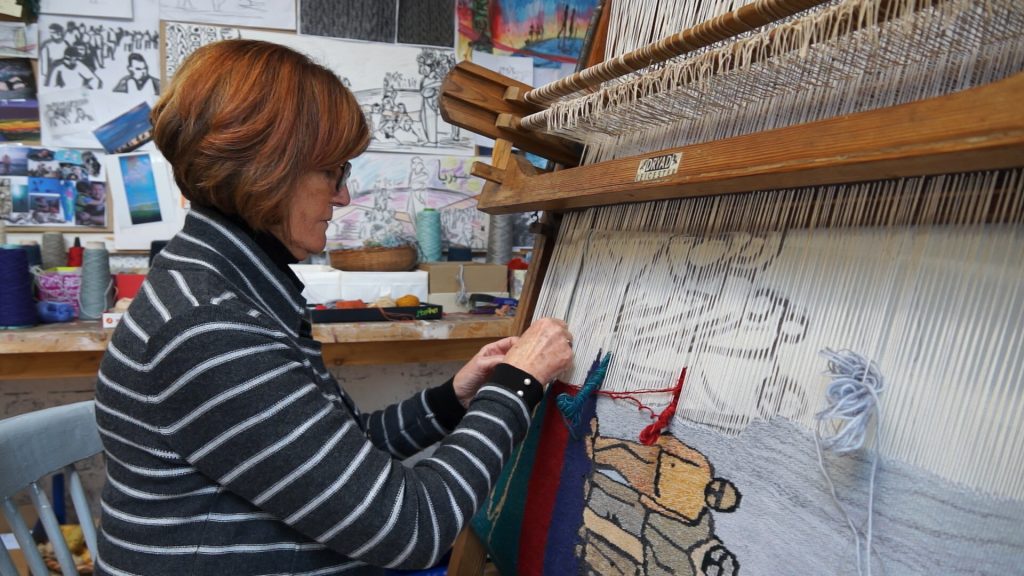 As an educator, collaborator and curator Frances has facilitated many school and community-based art projects. In more recent years, with the support of local and national agencies, Frances has brought Irish and International artists/ weavers together to exhibit and discuss their practice in her hometown of Roscommon.
Her work has been selected for many high-profile fibre art exhibitions in Ireland, England, China, and Canada. She has been commissioned to create tapestries for public spaces and private collections, in Ireland and abroad. We are very proud to be retailers of Frances Crowe's amazing prints here in Strokestown along with supporting local artists and crafts.
For more about Frances Crowe please click here to visit her website. For more on Frances Crowes process please see the video below.
Explore Strokestown's
Latest News
Did you know that 'portico' is the Italian for 'porch'? Understandable of course, as both describe a covered space above…