This wild Garlic pesto is used in the Woodland Café in the roast beef ciabatta.
30g Cashew nuts
80g fresh wild garlic leaves
150g/ml extra virgin olive oil
1 tsp salt
Optional:
Half the salt
80g parmesan cheese
Add all ingredients to the blender and blend until the pesto is at your desired consistency is reached.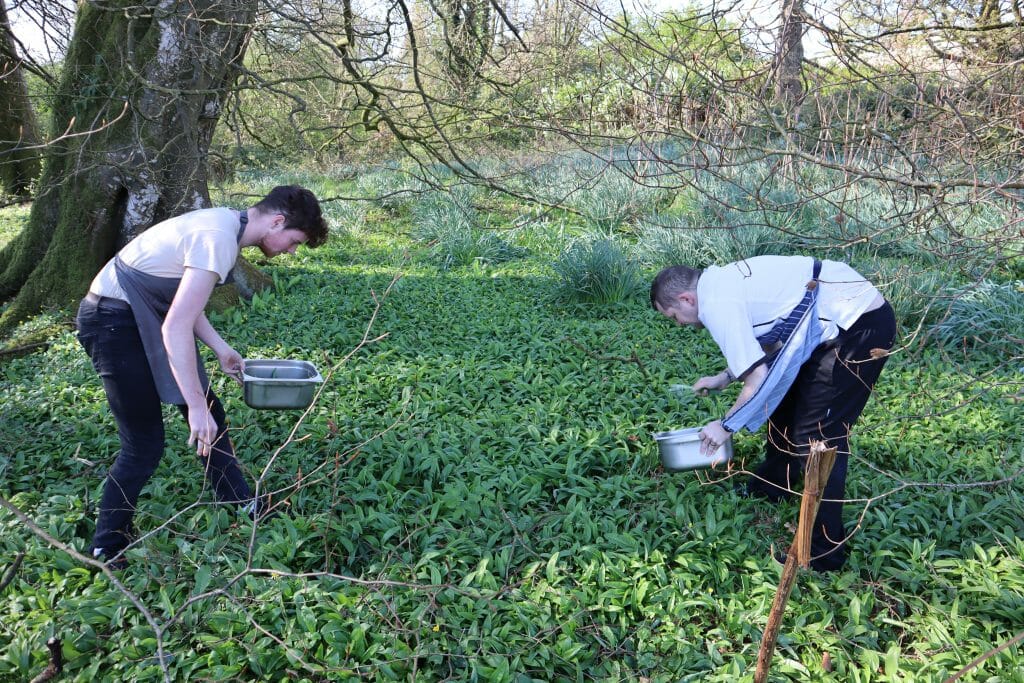 If picking your own wild garlic be sure not to pick "Lords and ladies" leaves which also grow in the same areas and are highly poisonous.
The "Lords and Ladies" leaf is a broader leaf and can be easily identified when compared so don't let this put you off !
Explore Strokestown's
Latest News
Did you know that 'portico' is the Italian for 'porch'? Understandable of course, as both describe a covered space above…