Meet our amazing new Artist in residence Olena Kovalevych and discover her story.
Olena Kovalevych was born in Ukraine in the town of Dneprodzerzhinsk in 1973. Her town is close to the village of Petrykivka, famous as a folk art centre and for its unique style of decorative painting. Olena is a practitioner of this style of folk art.
In 1992 she graduated from the Petrikivka Art School. She then qualified as an art teacher at the Kharkov State Pedagogical University and subsequently worked for 7 years in art education.
From 2003 to 2015, she was employed in the Ukrainian Department of Architecture and Urban Planning, engaging in the design of the urban
environment and in particular in the protection of historical buildings and streetscapes. In 2015 she began managing an art gallery. In 2021 she took up employment as a paper restorer at the Museum of History in Kamenskoye.
At the beginning of the Russian invasion, Olena became engaged in volunteer activities. Like many of her compatriots, she was forced to leave Ukraine due to the ongoing war and since October 2022 she has resided with her son in Strokestown, Co Roscommon.
Since her arrival in Roscommon, she has been using her talents to create art in the Ukrainian folk style, inspired by Ireland, its people, and nature. Olena has a selection of art on display in the Visitors Centre and her workshop, she will be launching a full exhibition on the 22nd of September featuring work created while on residency in Strokestown Park.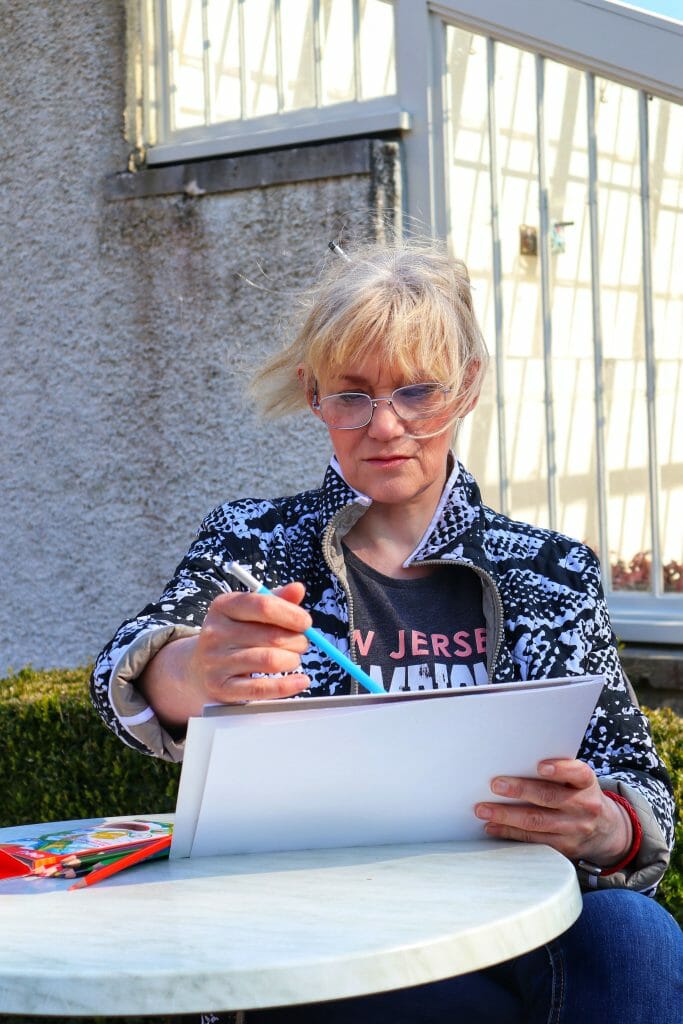 Petrykivka Painting is a traditional Ukrainian decorative painting style, originating from the village of Petrykivka in Dnipropetrovsk oblast of Ukraine.
It was traditionally used to decorate house walls and everyday household items. While the earliest known examples of this style date from the C18th, it continues to thrive and develop as a modern art form. In 2012, the Ministry of Culture of Ukraine recognized Petrykivka painting as a part of the cultural heritage of Ukraine, and it was included in the UNESCO representative List of the Intangible Cultural Heritage of Humanity in 2013.
Petrykivka painting is traditionally dominated by plant forms, particularly flowers, although at times, these are depicted as abstracted shapes that do not necessarily correspond to any naturally occurring species. The plant imagery is often combined with birds, and sometimes with images of animals and people.
These floral patterns are created using four characteristic brush strokes or techniques. Artists traditionally use white backgrounds while contemporary painters often work on black, green, red or blue backgrounds.
A selection of Olena's art is available to purchase in the Strokestown Park gift shop.
Information on Olen's Art workshops is available here.
Strokestown Park's Artist in Residence project with Olena Kovalevych is supported by the Roscommon County Council Creative Ireland Programme, an all-of-Government five-year initiative, from 2023 to 2027, which places creativity at the centre of public policy.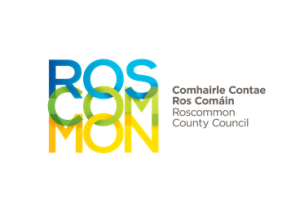 Explore Strokestown's
Latest News
Join us in Strokestown Park for our Victorian Christmas Experience.