Special Art Workshops for adults and children with Olena Kovalevych, our Artist in Residence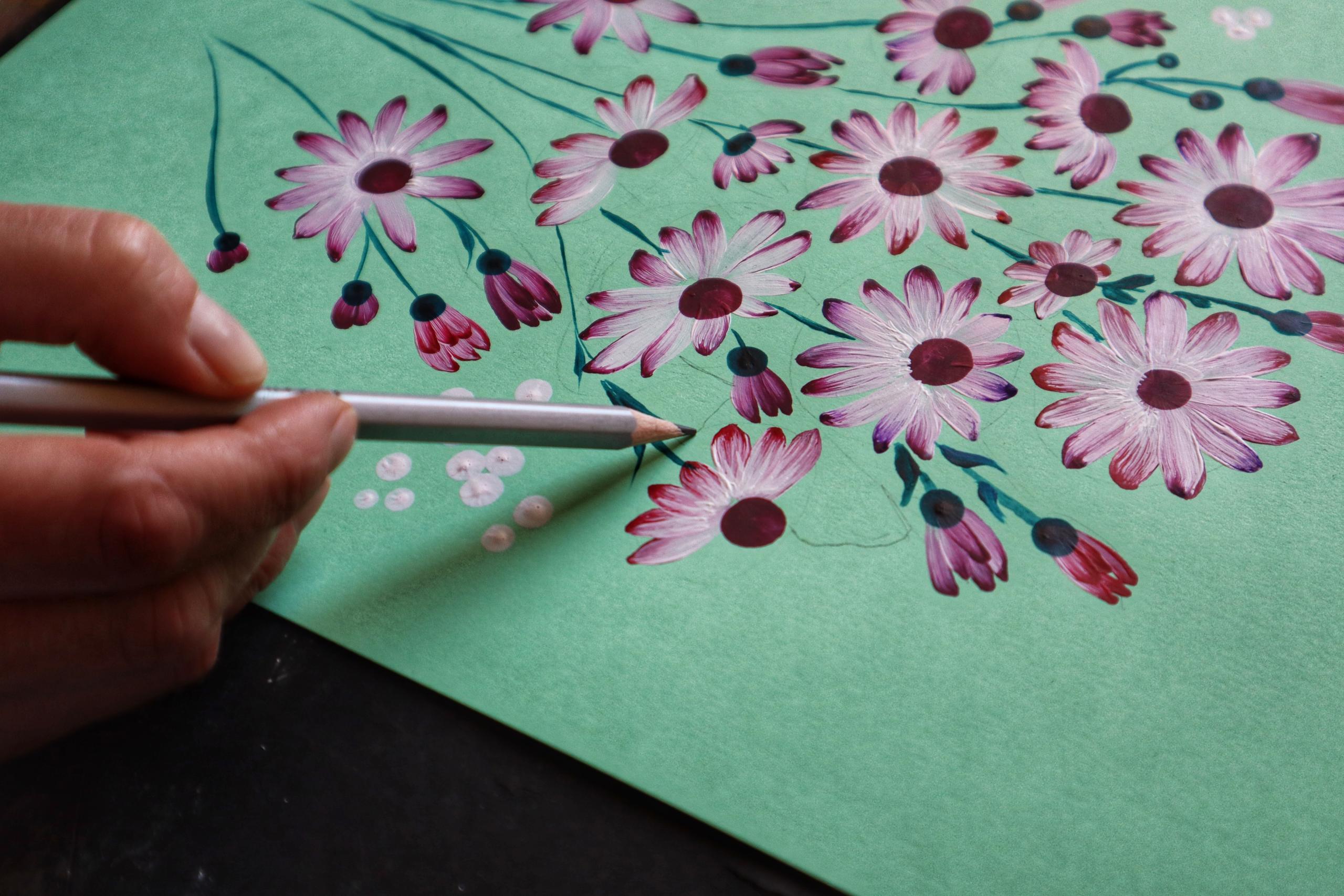 This Saturday, 14th October, come to Strokestown Park for a day of special art workshops, with Olena Kovalevych, our Artist in Residence.
Following on from her successful workshops this summer, Olena will again be teaching the traditional techniques used to create Petrykivka art from her native region in Eastern Ukraine. Vibrant colours, fine brushstrokes and floral patterns are all part of this beautiful folk-art style.
Classes. 11am-1pm. This slot is now fully booked.
Adult and Children's Class. 2pm-4pm. This 2 hour class is aimed at late-primary and secondary level children and adults. Children must be accompanied by an adult – but accompanying adults are encouraged to join in the fun for free! Cost is €20 per child/adult plus booking fee.
All art supplies included.
All participants will also have free access to an Art Exhibition of Olena's work which is on show until the end of November in our Vaulted Stables Event Space and our temporary exhibition on the Ukrainian Famine of the 1930s known as the Holodomor.
Limited spaces available – book your tickets here.
Click for more information on our Artist in Resident Project 2023
Strokestown Park's Artist in Residence project with Olena Kovalevych is supported by the Roscommon County Council, Creative Ireland Programme, an all-of-Government five-year initiative, from 2023 to 2027, which places creativity at the centre of public policy.