IMBOLC – Visual art Exhibition
January 28 @ 11:00

-

February 26 @ 15:00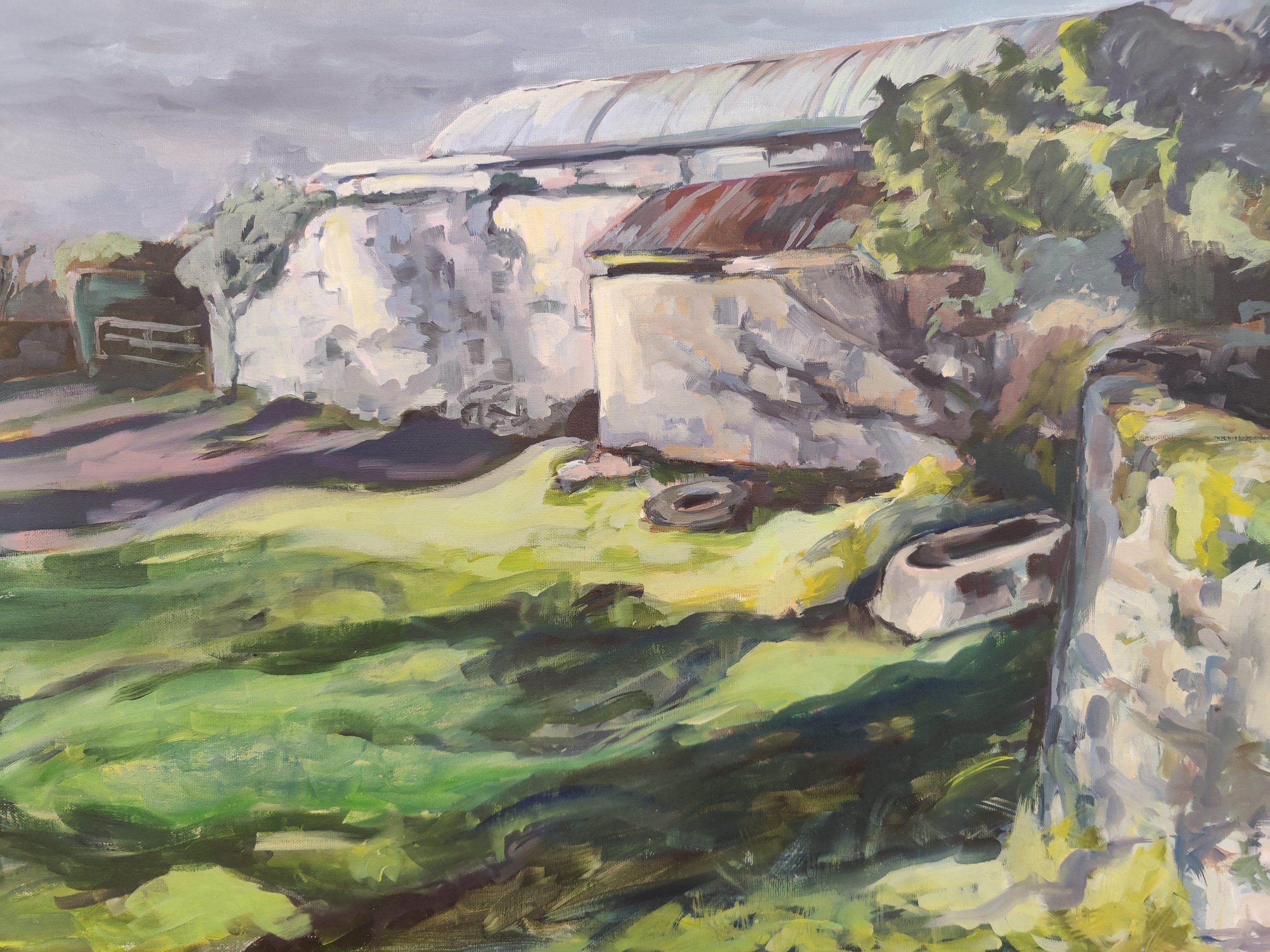 Title: IMBOLC
Entry Fee: FREE
Artists: Frances Crowe, Margo Mc Nulty, Lea Farrell, Olena Kovalevych
Launch hosted by Mary Kennedy (RTE Presenter) on the 28th of January at 3 pm this exhibition will be open until the 26th of February as part of Brigid's awakening festival
IMBOLC features work that acknowledges the past, celebrates our heritage and evokes memory and the passing of time. Highlighting how points in history are seeds for our future that feed our sense of place and offer reflection and a sense of value as we move forward into the spring with a renewed hope of what is to come.
Artist information: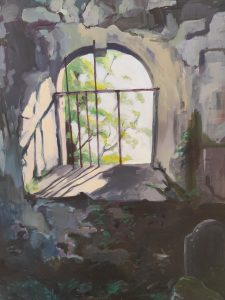 LEA FARRELL This series of oil paintings was created to highlight the fusion of nature and local heritage through the eyes of a newcomer. Discovering the local history surrounding her as she walked was a great bonus for Lea. 'History and what the past left us are part of us. As an immigrant, I had to leave my heritage behind. It's another aspect of human continuity that most of us only miss when it's no longer in reach. Achieving a balance between history, nature, and present reality is a modern-day challenge and it is our job as modern people.'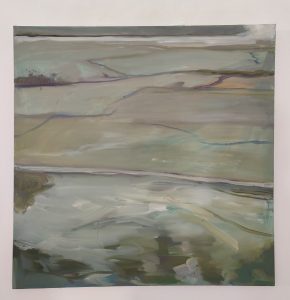 MARGO MCNULTY Work in this exhibition is part of a project 'Mantles' which is a collaborative project between artist Margo McNulty and writer Shauna Gilligan supported by Creative Ireland. 'Mantles' explores themes of heritage and a sense of place symbolising the sacred Irish feminine, Brigid. Through archival artifacts and site visits, it aims to create through words and images new representations of Brigid. This body of work includes painting, etching, photography, and a publication. Click here to visit Margo's webiste.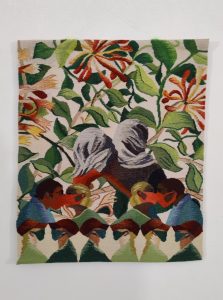 FRANCES CROWE's large wall hangings titled Love in a Pandemic reflect on the enormous impact on local communities and separated families. Isolation from loved ones has made us yearn for what went before. However, the pandemic also offered us the gift of time, an escape from the usual busyness of life which allowed for moments for reflection and introspection. Repetition of pattern, texture, colour, and form in her two-dimensional woven works are motivated by memory and longing. Time spent observing and interpreting local surroundings, with a focus on the garden, is the inspiration for Frances's most recent narrative work. Using a large palette of yarns, her woven tapestries reflect time spent immersed in her environment. Her most recent works snowdrops in snow bring hope of new beginnings with spring in the air. Click here to visit Frances' website.
Olena Kovalevych was born in Ukraine in the city of Dneprodzerzhinsk in 1973, close to the village of Petrikovka. In 1992 she graduated from the Petrikov Art School and was awarded a diploma as an art teacher at the Kharkov State Pedagogical University. Olena continued to work in art education for 7 years. From 2003 to 2015, she was employed in the department of architecture and urban planning, engaging in the design of the urban environment and the protection of historical monuments. Olena began managing an art gallery in 2015. From 2021 she took up employment as a restorer at the Museum of History in Kamenskoye. After the beginning of the Russian aggression, Olena became engaged in volunteer activities. Since October 2022 she has been residing with her son in Strokestown. Ireland, its people, and nature inspire her to create decorative compositions influenced by the Ukrainian folk style.