Here at the National Famine Museum | Strokestown Park, we are kick-starting our volunteer scheme.
Following our recent re-launch, we have increased opportunities for volunteers to become involved in several aspects of what we do here. If your interests lie in history, heritage, gardening or whether you simply would like to meet new people and make a positive contribution to this amazing historically important testament to Irish history, this might be for you. Please read on and if volunteering with us is something that appeals to you, please get in touch. We would love to hear from you.
You can contact our Volunteer Coordinator Ciara at c.mccormac@irishheritagetrust.ie
Strokestown House and the Museum present a poignant contrast of two parallel yet intricately interwoven histories of Ireland – that of the landed gentry ruling classes and the tenant farmers; the people most stricken by the effects of the Great Hunger. Nowadays, Strokestown Park and the National Famine Museum is for everyone; the community, the people of Strokestown, Co. Roscommon, the entire country, and beyond. Being a Volunteer at Strokestown could be seen as breaking down the historic divide between both sides of the gates by contributing to the re-purposing of the House, Parkland and Gardens for community use. Once upon a time access to the Park was restricted to one section of Irish society but now entry is for everyone. The parkland around the house is accessible for walkers. Every day, families spend time here, dog walkers bring their beloved pets for a ramble, and nature lovers get out into the fresh air and meander along the walkways of the parkland.
Walking through the six acres of tended gardens, visitors and volunteers can be transported back to a time when socialising outdoors was as much for the grown-ups as the children; amusement was simple, and gardens were extensions of the House. Footpaths lead to a seat to rest, with a view of the pond or the croquet lawns. Exotic plants as souvenirs of foreign travels were – and continue to be – propagated and protected in heated glasshouses. On choosing to volunteer in the gardens or parkland, time can be spent in the centuries-old glass houses, marvelling at the effective technology that kept the appropriate temperatures for exotic plants. In fact, at one time, curiously, there were pineapples grown in the gardens at Strokestown! For more history on exotic plants at Strokestown Park click here.
The Gardens and parkland here at Strokestown are further evidence of the privileges afforded to the families who lived in such grand settings. Ponds, croquet lawns, heated glass houses and illustrate a grand lifestyle. Yet, they also show us the skills, knowledge and hard work of the gardeners and labourers who tended the lawns, vegetable gardens and glasshouses. As contemporary visitors to the Gardens we can appreciate the horticultural and gardening practices of times long passed. We also get to experience the results of the tree planting strategies of landowners and gardeners long forgotten. Our volunteers can use the re-discovered techniques that served these gardeners well over centuries.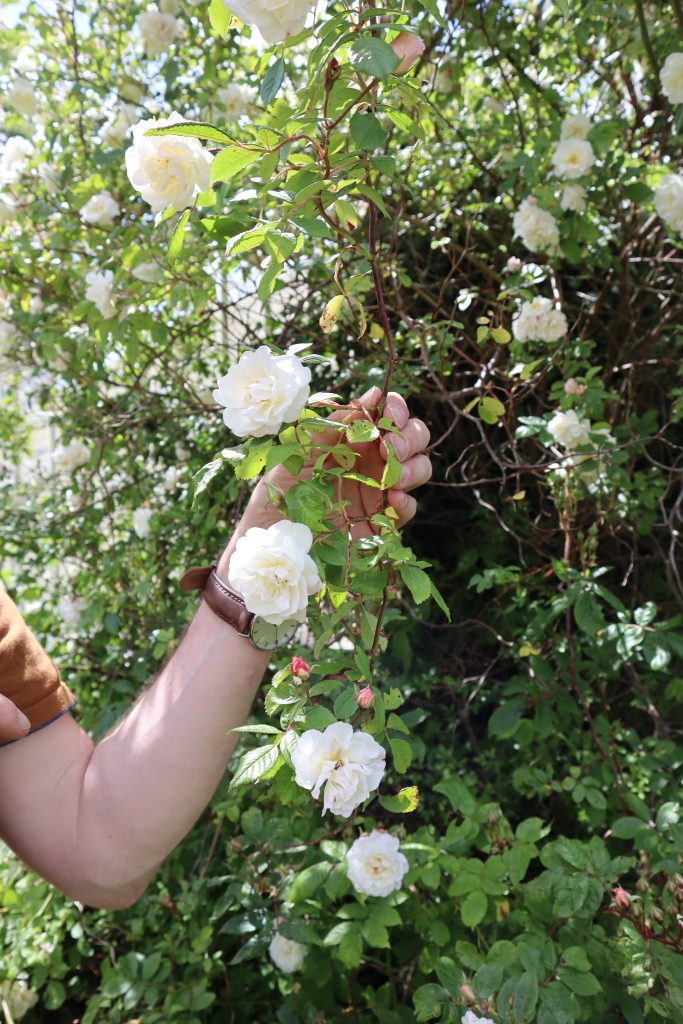 The Vaulted Stables at Strokestown have recently been redeveloped as the new events venue. The stunning architecture of these former stables (once described as an 'equine cathedral') makes it possibly one of the most unique venues in the country. Opportunities exist for anyone interested in lending a helping hand to assist with events, from working with production companies, to venue set-up, to helping audiences on the night of an event. Onsite training will be offered for whatever volunteers require in order to feel confident in this environment. It will be a great way to be part of the on-going creativity here at Strokestown.
By contributing your time, skills, knowledge or enthusiasm you can participate in continuing to bring Strokestown Park house and grounds to life. You can assist with the ongoing project and process of managing the House's collection of historical artifacts. You will get to see some parts of history that, you might not otherwise witness. You will work alongside a small team of heritage professionals and get to meet other like-minded volunteers, who want to see the best for this fading example of Palladian architecture and the treasures it continues to hold.
"The award-winning Irish Heritage Trust volunteering programme ensures we can conserve and share access to some of Ireland's most prestigious properties, museums, and collections in perpetuity. It helps to strengthen relationships between local communities and the historic properties in their midst too." Irish Heritage Trust
Nothing should remain stagnant- even a museum or Historic House, so as we grow our outreach to the community, we hope that you might consider getting involved. Whether you want to give some time in the Historic House, Gardens or at events, we are here to meet with you, to offer support and training and to ensure you benefit from spending time with us.
Explore Strokestown's
Latest News
Join us in Strokestown Park for our Victorian Christmas Experience.